LED Sign Projector
Toptree Docking Virtual Laser Line Projector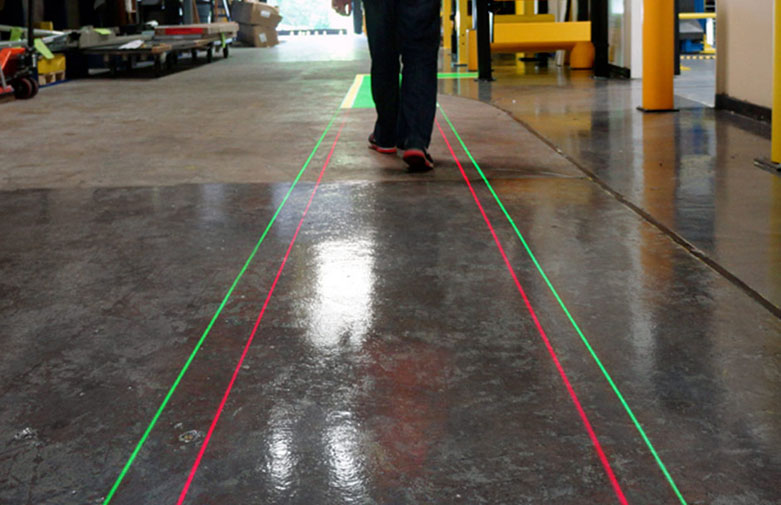 Product Description
Laser floor marking lines are completely impervious to damage by forklifts, foot traffic, pallets, water and other common causes for tapes and painted lines to fail.
Project a straight green line anywhere you need!
Laser lines are perfect for safety needs, product placement, equipment guidelines, walkways or anywhere else a painted or taped line may be needed.
The best part is you can choose where you want the line to display and change the position when needed.
No need to call in a paint crew or tape crew, shut down your work area, delay production or waste time creating lines.
Safety Lines - Create walkways, aisle barriers, dock lines, vehicle travel lanes, etc.
Product Containment - Create lines for "do not cross" sections, area for staged pallets, places for received pallets, etc.
Dock Door Lines - Outside terminal lines for trailer placement direction, Inside for door product lanes, etc.
Yard Lines - Project lines in yard for trailer storage parking, etc.

Related Virtual Sign Projector
1. Virtual Sign Projector

2. Crane Warning Light