LED Sign Projector
Toptree Walkway Safety Virtual Laser Line Floor Marking System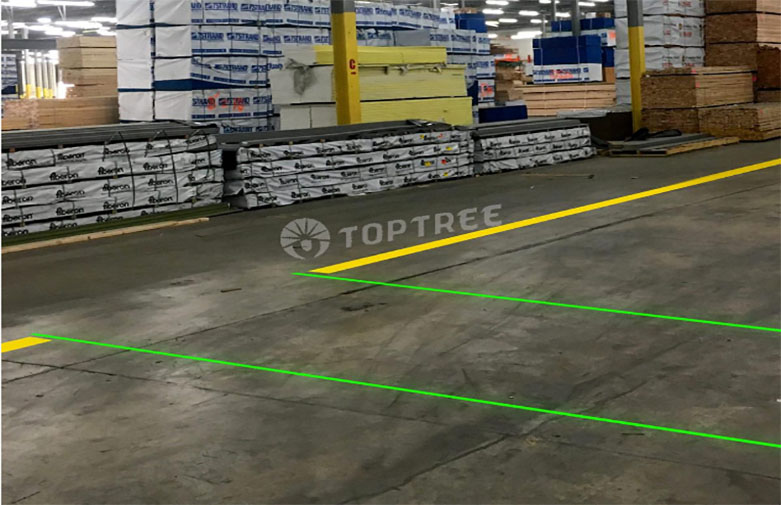 Product Description
It Create an indestructible floor line, widely used on warehouse, workshop abd overhead crane. Easy to set up and requires little maintenance than floor tape and paint lines
Vivid, damage-proof virtual lines for all surfaces.
Laser floor marking lines are completely impervious to damage by forklifts, foot traffic, pallets, water and other common causes for tapes and painted lines to fail.
Eliminate the need to replace floor tapes or repaint lines.
Even the toughest floor tapes and paints can fail in areas with heavy forklift and truck traffic, or in areas subjected to industrial hazards. Using projected lines prevents these issues from damaging your lines.
Eye-safe laser rating.
Laser Line Projectors feature a eye-safe low-power laser that is designated with an IEC 3R safety rating. Note: Staring into the laser for extended periods of time may still present risk, so use as directed.
Toptree Walkway Safety Virtual Line Floor Marking System create an indestructible floor line that eliminates the need for maintenance required by floor tape and paint lines, changing the way you handle floor marking in your facility. Toptree Walkway Safety Virtual Line Floor Marking System consists of plug and play laser line striping and virtual walkway projection systems with broad application within an Industrial environment.

Related Virtual Sign Projector
1. Virtual Sign Projector

2. Crane Warning Light