LED Sign Projector
Virtual Stripe Laser Line Green Red Floor Marking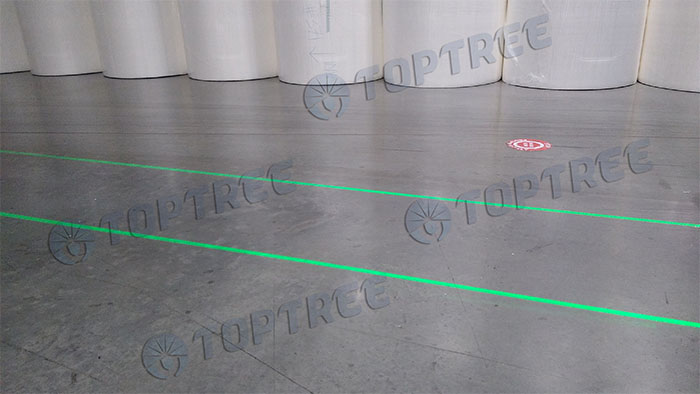 Product Description
It is our new virtualstripe laser line light with broad application under an indsutrial enviroment. It ,paints a bright Green or Red Line that can't be covered up, torn up, or difficult to see in dimly lit environments.
Virtual Stripe Laser Line Green Red Floor Marking
| | | | |
| --- | --- | --- | --- |
| Dimensions | 205*139.5*84mm (not inluding mounting brackets) | Power | Green: 400mW/Red: 1200mW |
| Voltage | 85-305VAC (American Standard Three-Pin Plug) | Storage Temperature | -40-85℃ |
| Operating Case Temperature | 0-60℃ | Wavelength | Green: 520nm/Red: 638nm |
| Installation | U-shaped lifting bracket 120° adjustable + universal brackets up & down 180°, left & right 180° + safety lifting ring | Weight | 3.4kg |
| Material | Aluminum alloy AL6063 with powder coating | Waterproof Rate | |
1,The laser line length at 1m is about 3.2-3.3m 2, It can be controlled by external signals for staying on and off (TTL control)
3, The external input signal can make the light in flashing mode, which can be used for reminding and warning 4, Press the switch button, the power indicator light is on, the power is on
5, Connecting TTL control wires (22AWG red and black wire), the laser is always on
6, Connecting the TTL control wire (22AWG red and black wire) (in the constant ON mode ), connecting the 22AWG yellow-white wires, it will change to flashing mode
1, The light brightness is adjustable
2, The length of the beam is adjustable: the actual length of the beam under different working sites can be adjusted through the baffle
3, There are two installation methods: U-shaped lifting bracket installation (or with additional universal bracket) and lifting ring installation, which can adapt to different working sites
The line on the floor is easy to see pathway when coming in from a bright environment where a taped or painted line can be difficult to identify, and also eliminates the need for contunued maintenance of taped line or painted signs.
In addtional, it also can be mounted overhead crane in a manufacturing or warehouse facility, it can effectively draw lines on the floor to create pedestrian walkways or designate areas that are off limits to pedestrian or forklift traffic. Or it also creat a safe zones on the ground around the lifting hook, to provide a brightly moving safety barrier.
It creates the line of light that brings a docking truck into safe harbor.
In fact, new Industrial application of our system of Laser Line projection are constantly being suggested and evaluated. We also look forward to unlocking more application scenarios with customers in near future.