PRODUCTS
80v led Overhead Crane Safety Light System Laser Lights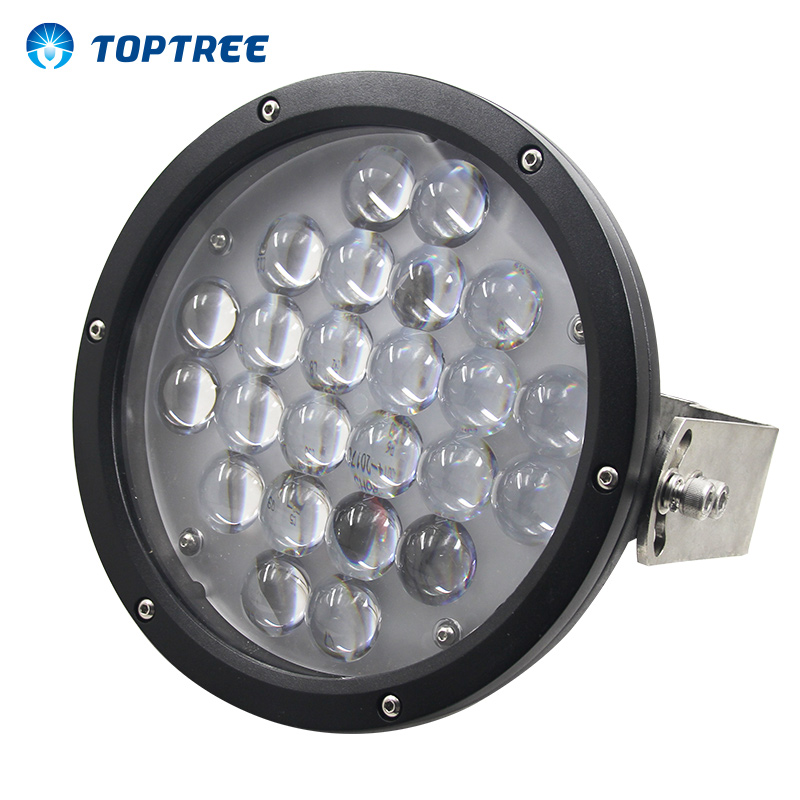 Product Description
Honored by Plant Engineering's Prestigious Product of the Year Awards, TPF120 ensures pedestrian safety under overhead cranes by projecting a solid white, blue or red tightly focused LED spot or line on the floor below that alerts pedestrians to an overhead crane's hook location. In addition, the product aids precise positioning for the crane operator with another frame of reference on floor.
Blue, Red or White Spotlight Specifications
Power: 120 Watts 84 Watts 84 Watts (white)

Voltage: 9-60V DC

Lumens: 12000 lm 8400 lm 84 lumens (white)

LEDs: 24 (Cree LED)

LED color temperature: 6000K

Working life: 50000 hours

Size: 9" X 3.9" X 9.2" (229 X 98 X 234mm)

Waterproof: IP67

Working temperature: -40~85℃

Material: Aluminum die-cast housing.

Approval: ISO9000--CE--RoHS

Adjustable mounting bracket: 150 degree up/down

Applications

Overhead Crane

Agriculture

Construction

Industrial

Mining

Railroad

Specialty Vehicles

Truck & Bus

Off-Road 4x4
Up: no record!
Next: no record!