Forklift Safety Light
LED Multifunctional Industrial Forklift Headlight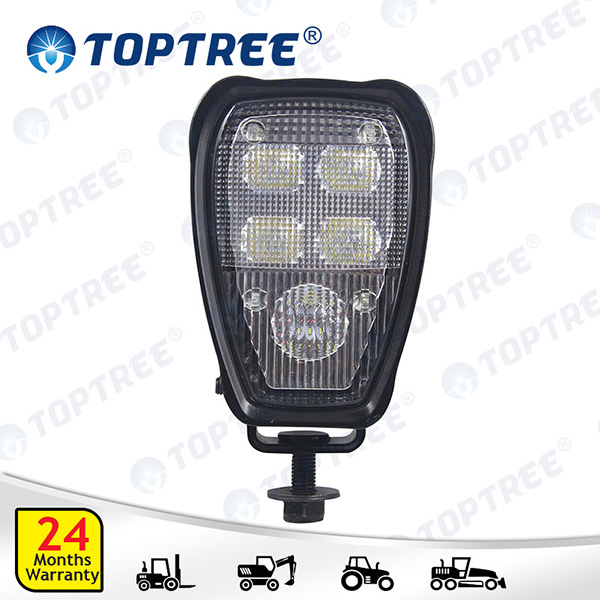 Product Description
OVERVIEW
The LED multifunctional industrial forklift headlight is consist three different function in one light, the three distinct functions including low beam, front position, and turn signal.
The model can be mounted in front of forklifts. It is a multifunctional industrial headlight that is more reliable,brighter and longer lasting than bulb-based light.
The power of different function is 20w for low beam, 1w for front position and 3w for turn signal.
FEATURES
1. PC material for lens
2. Aluminum body housing provides maximum protection
3. The shape of the light is unique and more eye-catching
4. The package includes mounting bracket and wiring.
5. Easy for mouting
6. IP 67 : Completely sealed against dust and water.
PRODUCT INFORMATION
Model: TP920
Description: 10-110V multifunctional industrial forklift headlight with three different function
Lamp Type: LED
Outer Lens Material: Polycarbonate
Outer Lens Color: Clear
Housing Material: Polycarbonate
Housing Color: Black
Mounting Type: Universal Pedestal Mount Minimum Operating
Temperature: -40 °C / -40 °F
Maximum Operating Temperature:50°C / 122 °F
Warranty: 2 Year
APPLICATIONS
Excellent choice for forklift.