Construction/Industrial Equipment
Crane safety led stop sign projector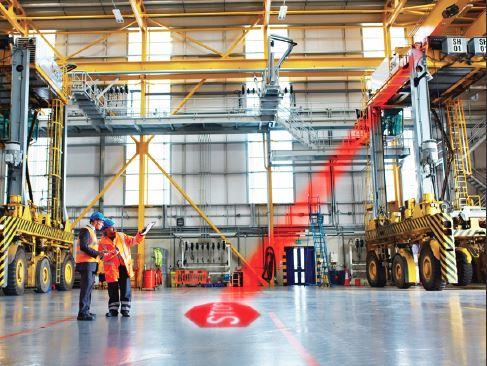 Product Description
The Virtual Sign Projectors are the ideal way to display bright floor and wall safety signs in locations where there is high traffic, potential for a hazard, or uneven floors.
The Virtual Projector uses an image lens and a high-output LED bulb to project a clear sign at distances of up to 70m (230').
The Virtual Projector works well in almost all lighting conditions and is easy to mount and adjust.
Once installed, there's virtually no maintenance, and you won't need to worry about replacing damaged signs on your floors or walls.
A perfect solution for generating signs in areas where conventional wall and floor signs are difficult to apply or will not hold up due to their environment.
A large variety of safety signage, from STOP signs to hazard zone are available and any custom image can be projected from these projectors. Image projection lens are easily interchangeable on-site.
Key Features:
High-contrast image projection
Powerful close-range and long-range projection
Up to 30,000 lumens output
Interchangeable image lenses
'Smart Triggered Projection' using activity sensors
Rugged IP65-rated housing
Minimal maintenance – low total cost of ownership