Forklift Safety Light
Red Zone Danger Area Warning Light LED Forklift Safety Light TPB18W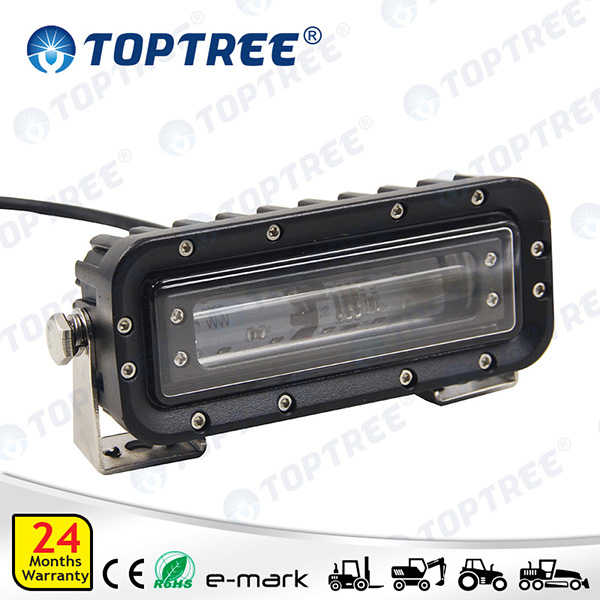 Product Description
OVERVIEW
Forklift blue warning lights can be used to prevent accidents,
Forklift warning lights will project a strip red light around work area of the forklift to remind the pedestrian forklift's working area to prevent accidents.
FEATURES
1. PC material for lens
2. Aluminum body housing provides maximum protection
3. The shape of the beam is wider and more eye-catching
4. The package includes mounting bracket and wiring
5. IP 67 : Completely sealed against dust and water.
PRODUCT INFORMATION
Model: TPB18W
Description: 9-80V LED Blue/Red Safety Light
Shape: Oval
Lamp Type: LED
Outer Lens Material: Polycarbonate
Outer Lens Color: Clear
Housing Material: Polycarbonate
Housing Color: Black
Mounting Type: Universal Pedestal Mount Minimum Operating
Temperature: -40 °C / -40 °F
Maximum Operating Temperature:50°C / 122 °F
Warranty: 2 Year
Size: 152*60*57mm
APPLICATIONS
Excellent choice for forklift.